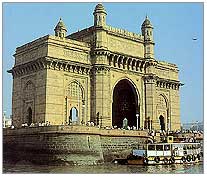 Once naval bases, Vijaydurg and Sindhudurg bear testimony to Maharashtra's marital supremacy during Shivaji's regin.
Vijaydurg or Fort Victor was strengthened around the seventeenth century by Shivaji, to whom it owes its finest features - the triple line of walls, the numerous towers and the massive interior buildings.
Once seized by the British and renamed Fort Augustus, Sindhidurg or the Ocean Fort at Malvan port has history etched all over.
Sindhudurg Places to See - Best Price with Free Itinerary Suggestion