47 km from Kochi)Malayatoor is famous for the catholic church on the 609 m high Malayatoor hill (dedicated to St. Thomas).Thousands of devotees undertake the pilgrimage to the shrine to participate in the annual festival - Malayatoor Perunnal (March/April). St.Thomas is believed to have prayed at this shrine.
Hill Station, Coorg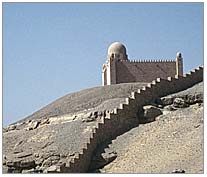 Coorg as a lesser-known Hill Station in India is all set to razzle-dazzle a wary soul when he embarks on a tour to Coorg, a lovely Hill Station in India. A Tour to Coorg makes one visit the Brahmagiri Tank that is the place where river Cauvery drains itself and thus it is a sacred place, which becomes red with vermilion smatterings on religious occasions.
It is understood that Goddess Cauvery graces this Hill Station in India, Coorg for a rezvenduous with her kith and kin. She also happens to be the spouse of the revered Saint, Agastaya.
Other places of interest include the Islamic styled Tombs and minarets of Dodaveearaja and Lingaraja. These constructions are very ancient in their origin and are quaint by the presence of minarets with Nandi Bulls perched atop the minarets .It also includes carved, gothic windows, which are home to different manifestations of Lord Shiva in Coorg, a beatific Hill Station in India.
Kerala Tourism - Best Price with Free Itinerary Suggestion